Upgrade Your Home with Wood Look Tile in Lafayette, LA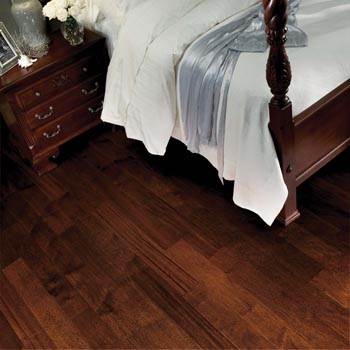 Different areas of your home have different types of flooring, and sometimes that very fact detracts from the overall appearance of your residence. Instead of having a cohesive design which flows nicely from one room to another, it can be jarring to switch from one flooring type and texture to another abruptly. Eliminate that concern and tie together the design of your home by choosing wood look tile in Lafayette, LA when it's time to upgrade your floors.
Ready for Wear and Tear
Your floors wear at separate rates because they all face differing levels of traffic. Some look great for years while others age quickly as the result of lots of use. Your kitchen is likely to show more effects of aging than your bedroom for example, and you might consider putting different flooring in each when it comes time for a replacement.
Simplify your choices and get long-lasting quality by choosing wood plank porcelain tile that works well in every room in your home. This tile stands up excellently to whatever life throws at it and still looks beautiful, giving you durability while offering a timeless and classic look.
Meeting Your Tastes Exactly
Once you've decided on wood plank flooring, then all you need to do is consider style. It comes in a broad variety of colors and textures to mirror many different species of wood. You can select the look of oak for one room and the warmth of maple for another while carrying the same outstanding quality from room to room. Thanks to our vast inventory at The Floor Trader of Lafayette and the skills of our very friendly staff, you are sure to find exactly what you want.
A Product That Delivers
Wood plank ceramic tile will be terrific in your bedroom and up to the task in other rooms as well. Some people consider areas such as a kitchen or bathroom off-limits for wood flooring but not these planks, as ceramic and porcelain are both water resistant and won't swell or buckle in high humidity or when exposed to moisture.
If you're concerned about increased levels of maintenance with ceramic wood tile you shouldn't be. The opposite is the case as maintenance couldn't be much easier. For the most part, all you need to do is sweep the floors and give them the occasional wipe with a damp mop or cloth. Spills won't sink in thanks to the level of water resistance offered and these tiles can take a blow from the odd dropped item and still look terrific.
---
Contact us to learn more about our terrific flooring choices today. We proudly serve customers in Lafayette, LA, and the surrounding areas.