Hardwood Flooring in Lafayette, LA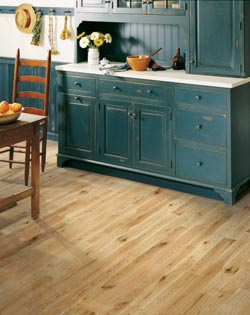 Few things evoke a sense of rustic elegance as well as our hardwood flooring in Lafayette, Louisiana. At our store, we provide customers with several great flooring options. No matter what type of décor your home is decorated with, you can find the perfect flooring to compliment it in our showroom. Depend on us for all your flooring needs, and trust our floor company to provide you with great brands, such as Mohawk and CFS Corp.
Make an Investment in Your Home's Overall Value
We understand that hardwood flooring prices can go up to large amounts that may not fit every household's budget. Hardwood floors are built to last for decades, and even when they start to show signs of wear and tear, they are easily sanded down and refinished. This makes it a flooring choice that will stand the test of time in your home.
When you come to us for your hardwood flooring installation, you are making an investment in your home. Most homeowners are attracted to hardwood flooring, and if you ever decide to sell your house, these floors will give you the ability to command a better price. Best of all, it is easier to sell a house with hardwood floors, so you won't have to sit around as long while waiting for a buyer. Let us help you increase the value of your home today.
Make House Cleaning a Breeze with Our Flooring
Hardwood floors are so easy to maintain that you will wonder why you didn't make the switch years ago. Keeping them clean is usually a matter of going over them with a dry mop, and occasionally doing a wet mop to get the extra dirt up. These floors not only help you save time on cleaning, but they also promote better air quality in your home.
If you are ready to add solid hardwood flooring to your home, we are here to help. Visit our store today and pick out the perfect wood finish for your space. Our experts even handle the hardwood floor installation for you. With such beautiful flooring, make sure you hire a company that does the job right the first time. No job is too big or small for our industry- leading experts. That is why you should depend on us for all your needs.
---
For more information about our 12-18 month financing

Contact us to give your home an elegant and luxurious look. We serve Lafayette, LA, and the surrounding areas.